Request a Copy of Our Exclusive Pre-Need Planning Guide

Our Pre-Need Planning Guide is an excellent resource to help educate and guide you through the process of preparing a Catholic funeral. The guide is our gift to you, free of charge. Simply complete this form and you will receive a copy of the guide by mail in approximately 2-3 weeks.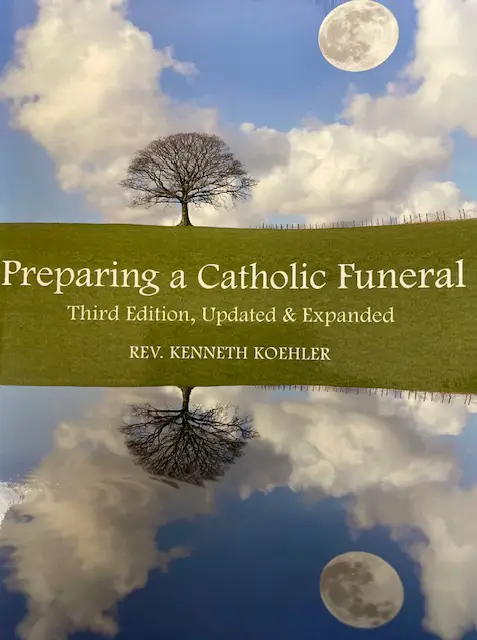 Understanding The Advantages Of Pre-Need Arrangements
Pre-Need Burial Arrangements are those planned and purchased prior to death — often years or decades before the need arises. A large percentage of all purchases of burial space acquired in Catholic cemeteries are made prior to the death of the departed. Advance arrangements represent thoughtful, pro-active planning and economic sense. Making the difficult decisions regarding burial now, relieves family members from evaluating complicated options during a period of shock and stress.

Significant Financial Savings
Historically, burial and funeral costs increase annually. Because of this and other factors, pre-need arrangements represent significant financial savings. Pre-planned arrangements also afford much-needed peace of mind to family members who can easily implement the wishes of the departed. Ultimately, Pre-Need Arrangements represent the most responsible and effective means of assuring you and your loved ones that your burial requests are fulfilled.
Reasons for Making Burial Arrangements Before they are Urgently Needed
Personal Satisfaction and Peace of Mind
On a pre-arrangement basis, the grave, crypt or niche can be selected by all family members during a period of calm and rational decision making which assures everyone's satisfaction. No one will be guessing or disagreeing about what you really wanted. You guarantee yourself and your family that your funeral will be less stressful and easier on all involved at the time when that is most important. Remember, your family needs to honor your life to help them heal after you are gone.
Price Freezing
Based on the last five decades, the cost of cemetery and funeral arrangements continues to increase. Prearrangements assure the cost will be frozen at today's prices saving considerable costs to you or your family. The resources saved now will be of even more value to your family in the future. Thinking ahead is smart, saves hard-earned money and is a tangible investment in your family's financial future.
Family Togetherness
With pre-need arrangements, a husband and wife make mutual choices, saving loved ones heartache, expense and inconvenience at the time of death. Pre-need arrangements represent one of the most gracious and compassionate things you can do for your family. Acting now greatly reduces the decisions they will have to make at the time of death. Pre-need arrangements are a considerate act of love to those you love the most.
Conserves Insurance
Pre-need arrangements lower insurance costs. Life insurance is intended to benefit the living, not the deceased. Most life insurance is purchased to allow a family time to adjust to the loss of income that a death causes. If prearrangements are not made, a portion of insurance proceeds may be spent on cemetery and funeral costs.
Deferred Payments and Payment Options
Funeral and memorialization costs are expenses every individual will eventually pay. For those who do not pre-plan they often arrive at the least appropriate or affordable times. Pre- planning burial costs allows for interest free budgeted payments, while payment at the time of death is traditionally made on a cash basis. This allows families to allocate burial costs as a nominal budget expense for a predictable period of time rather than withdraw valuable savings or incur expensive credit card costs. Pre-need arrangements simply represent the most cost effective and inexpensive way to plan and pay for you or your family's funeral and burial expenses.
Preferred Burial Location
Many people prefer to be buried near other family members and in a location they find attractive and peaceful. The cemetery provides a place of continuity and tradition valued by families through many generations. Holy Cross Catholic Cemetery offers many varied and beautiful locations. See our Services Offered page or Cremation page for more information.
Request a free Holy Cross Pre-Need Planner which will guide you through the process. It includes checklists for important documents, insurance, funeral and burial options. It also explains the role of the Church and how our experienced counselors help educate and support you throughout the decision making process. Call (650) 756-2060 or contact us to simply request your Pre-Need Arrangement Planner.