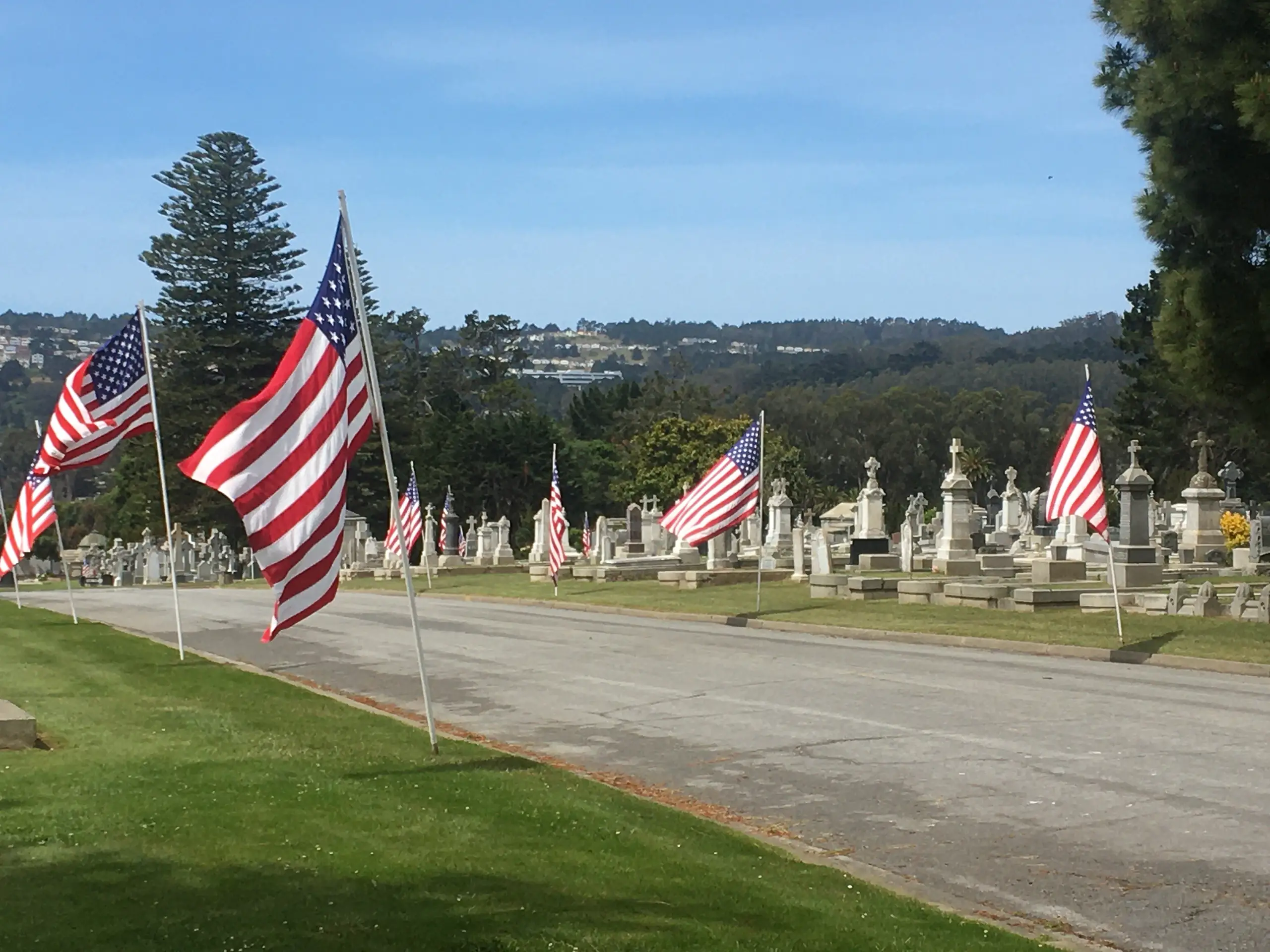 The Holy Cross Cemetery flag donation program has been developed to create an "Avenue of Flags" starting from our main entrance and extending up to the Holy Cross Mausoleum.
This program will allow all of our families the opportunity to show their pride in our departed patriots, as well as our country and our cemetery. Flag donations may also be made to honor military service personnel, Veterans, or the memory of a loved one, the donation program is for everyone!
If you would like to donate a Veterans flag and have Holy Cross Cemetery continue to commemorate your loved one's military service by flying their flag on Memorial Day, Fourth of July, and Veterans Day, we would be honored to do so.
Holy Cross Cemetery is looking for the donation of United States burial flags measuring 5′ x 9-1 /2′ which have been used to drape the casket of veterans during funerals.
In lieu of a flag donation, a financial contribution can be made which will enable Holy Cross Cemetery to raise the same size and type of flag in honor of your loved one.
In recognition of your flag or monetary donation, Holy Cross Cemetery will also send you a flag donor certificate in appreciation of your generous donation.